The InnerVision Heart Navigation

©

Tool
As with everything in life, the InnerVision Heart Navigation© tool was forged on a journey of time and experience. The symbols came through to me over a period of seven years - birthed in the Language of Light with the intention and frequency of specific meaning. The first to be received were the Divine Feminine activators, whose intention was to further activate and solidify the Divine Feminine aspect on Mother Earth and in each individual who experienced them. These activations began through a Sacred Anchoring Ceremony that has been done in sacred sites all around the world. After these initial activations, more symbols came through, over seven years. After I immersed myself in the studies of Quantum Physics, the Divine Laws of the Universe, and the I Am Principles I was able to fully understand and apply the symbols and pictograms on the cards. Today, I offer this tool to help individuals identify, navigate, and transform life experiences through the power of Divine LOVE. Its official "birthday" was at a World Sound Healing Day gathering on February 14, 2009 and individuals have been using them ever since!
Today, I continue to share the Journey process by engaging both individuals and groups on how to use the deck and the symbols. My personal training in Usui Reiki, Akashic Records work, and many other intuitive, Shamanic and energy modalities, all were used to create the InnerVision Journey process, and which also help individuals access their own Higher Wisdom and achieve a deeper connection to Love. The InnerVision Heart Navigation© tool is very capable as a stand-alone tool but ideally it is meant to be just one of many resources meant to help seek a deep, self-forgiveness based journey towards balance with our True Nature.
THE JOURNEY OF THE SYMBOLS
Originally in 2002, the first 11 symbols that were revealed to me were intended as activators of the Divine Feminine frequency on our planet. These are now referred to as the Eleven Sacred Symbols of the Divine Feminine. Over the seven year period, 22 additional symbols came through over Easter weekend in 2004 and a series of the final 19 symbols between 2004 and 2007. These 52 symbols now make up the InnerVision Heart Navigation© tool and is intended to be used on individual paths of wellness, rediscovering the power of the Heart.
The origin of the symbols is the Language of Light. This "language" is actually a universal frequency originating in LOVE, which connects with everything in Creation, including you and I. We are able to perceive these frequencies in the physical forms of pictures, musical tones, color and patterns, etc. If you choose to use this tool on your own journey, as it unfolds over time you may experience these separate frequencies as one complete whole, referred to as the Divine Frequency which can be described as a deep, universal connection to the entirety of Creation.
My deep desire to strengthen the presence of the Divine Feminine began when these symbols were ceremonially anchored into in the Earth in a special ceremony in Buckhorn Canyon, CO, at the Venus Transit in 2004. Since 2005 myself and others have led anchoring ceremonies all over the world, including: Jenny Lake, Grand Tetons National Park; the public square by Old Faithful, Yellowstone National Park; Garden of the Gods Park, Colorado Springs, CO; Lily Lake, Allenspark, CO; Grey Rock, Red Feather, CO; Buckhorn Canyon, Masonville, CO; Mt. Uluru (Ayers Rock), Uluṟu-Kata Tjuṯa National Park in Australia's Northern Territory (as part of a marriage ceremony!); the Step Pyramid in Saqqara, Egypt; the Nimara Cave on Heaven Island, near Marmaris, Turkey; Merlin's Cave beneath Tintagel Castle in Cornwall, UK; and the Pyramid of the Sun, Teotihuacan, Mexico; and many other locations!!!
​
I encourage all to continue this work by using these Divine Feminine symbols and creating your own anchoring ceremony. For that reason, the PDFs of the symbols and the Anchoring Ceremony can be downloaded from the links below.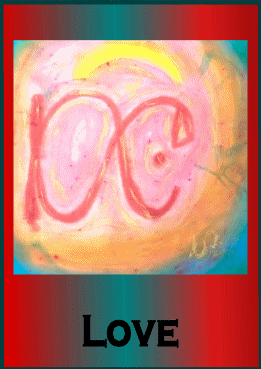 HOW DOES THE INNERVISION HEART

NAVIGATION

©

DECK WORK?
Since our whole self is made up of Mind, Body, and Spirit and the InnerVision deck is a 3-dimensional, visual and frequency-based tool, it is designed to work on multiple levels to provide a way to clearly identify current circumstances and discern the best steps to move forward, free from any harmful negative energy.
​
Body - anything in the physical experience

Mind - beliefs and emotions

Spirit - direct guidance from your Higher Self
The tool is read in three levels which focus on specific areas in your life experience. The first level guides you to reflect deeply and openly with current circumstances and reality. The next two levels build on the foundation already established and guide you towards transforming current patterns and energies into and empowered, positive place. It is important to understand that the InnerVision Heart Navigation© tool points you directly to responsibility and ownership of where you are right now, in your current circumstances – this accountability is key to freedom and release of negative energy. [However, I am specifically referring to ownership of individual decisions and actions.]
I offer introductory sessions that help you learn to read the tool's specific frequencies and their meanings. Contact me for more information at magic@creativedivinestudios.com Also go HERE to take advantage of a Tool/Session combo special.
GALLERY OF THE INNERVISION

©

HEART NAVIGATION CARD DECK
InnerVision Life Navigation
A new journey begins here...
Healing
HEALING - a Sacred Symbol of the Divine Feminine. We are not broken or in need of fixing. However, like the entire InnerVision journey, it is an alchemical process. Change, death, resurrection. The Law of Sacrifice –giving up a lower vibration for a higher one. Knowing ourselves to be already evolved - at the time of our birth.
Wild Card
Wild Card - What Is Your Wish
InnerVision Life Navigation
A new journey begins here...
Double click on symbols to see description, meaning and full view.
IN THE PRESENCE OF ANGELS
a book by Karen Tants, is available on Amazon.com
As I prepared for the InnerVision© tool pre-order launch, I posted a photo of the Zadkiel Energy© card on Facebook. Karen Tants, a Facebook friend, was just finishing up her book, In the Presence of Angels, and was looking for inspiration for her book cover. She saw my artwork on the Zadkiel Energy© card, contacted me and asked permission to use the art on her book jacket. And so it is! If you play with the InnerVision© tool, you will learn that Zadkiel is the Archangel of Transformation and works with St. Germain and the Violet Flame. I'm so very honored to have Zadkiel grace the cover! Please read more about Karen's beautiful new book, take a peek at the cover below and be sure to order on amazon.
"In the Presence of Angels invites you to step out of the shadow of fear, doubt and depression, into the healing light of your own Soul awareness. Love all of who you are with the unconditional love and guidance of the archangels and the angelic messengers of God who are around us in every moment. This book includes personal angelic encounters, tree of life symbolism , the angelic hierarchies, the divine principles and how to create heaven on earth, plus meditations and exercises to help you connect with your angels. "
Click the book image left to go to the Amazon link to order Karen's book.
​
​